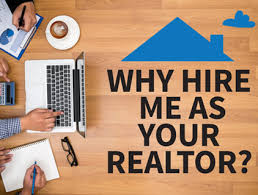 SELLING?
Listing a home is a business partnership – and there is nothing more frustrating than being a seller who is trusting someone to list their home and getting zero updates. I communicate frequently via your preferred method of communication.
Pricing is perhaps the most important skill I possess. I will give you an accurate estimate of value range. Nothing kills a home sale quicker than an overpriced home and frankly, if you choose to overprice your home, I will have to walk away. I believe you deserve an honest and realistic expectation and my goal is to sell your home, not have it sit on the market for being overpriced. I couldn't live with that.
Marketing your home is the second most important skill I possess. Gone are the days of throwing up a sign on your front lawn, putting a bed/bath/acreage listing onto the MLS and hoping for the best. Before I officially list your property for sale in the Multiple Listing Service, I begin a targeted pre-Multiple Listing Service campaign catered to specifically garner interest and traffic to your property prior to it even hitting the market. Pre-market exposure includes property placement on the BHGRE blog for Search Engine Optimization, listing on our Twitter page, pro-active and direct agent-to-agent marketing, Cartus Relocation (the largest relocation network in the industry), and Jawai.com guaranteeing your property to get international exposure in multi-lingual websites. I do all of this because your buyer could be anywhere and so I market your home everywhere!  Every marketing move I make is geared toward making your home stand out and not to be missed.
Photography of your home is extremely important. Sure, we all have cell phones capable of taking pictures, but the importance of GOOD photography cannot be overstated. Over 90% of buyers begin their home searches online, so first impressions matter. This is why I take the expense of hiring a professional photographer for every one of my listings, ensuring I show your property in the best light from the very beginning.
Once I list your home, I am all in with online promotion and social media marketing of your property. I cast a wide net marketing your home on all major real estate vehicles including Google, YouTube, PinPoint, Zillow, Facebook, Homesnap and more. The statistics are clear– the modern internet consumer moves fast and expects me to do the same and I do!
I know that a promise is only as good as the end result. And the only result that ultimately matters is that your home gets sold — and sold for the right amount.
You have nothing to lose and a ton to gain….
Give me a call today and let's get your home sold!
914-200-3671
BUYING?
I spend a lot of time previewing homes and staying familiar with the current listing inventories. This insider knowledge will save you from wasting valuable time previewing homes that don't meet your needs.
When you have me as your buyer's agent, you don't have to worry about driving neighborhoods for hours or worrying that you're missing the house that would be perfect for you. You can spend your time doing the things you enjoy while I handle the search.
I'll take care of the paperwork – you just fall in love. From writing up your offer, to reviewing seller disclosures, to filling out escrow instructions, to reviewing the title work and closing documents to following up with the lender to make sure the process flows as seamless as possible. . . and to make sure everyone who is involved meets their deadlines. When you use me as your buyer's agent, you'll actually be surprised at how much I do for you behind the scenes. You don't have to worry about the deadlines and "what ifs" because I will do it for you.
You benefit from a network of professionals. Over the years, BHGR has developed good working relationships with several home inspectors, mortgage lenders, title companies,and other professional tax and legal advisers. We know from experience which ones have delivered on time consistently and which ones have fallen short. I will help you find the right professionals to help ensure a successful buying process without any regrets.
You have nothing to lose and a ton to gain….
Give me a call today and let's find your dream home.
914-200-3671
It's all about service
As a United States Navy Veteran, Training Manager, Mom of 5, Nana to 10 (and counting), Lisa knows a thing or two about full service. She treats each client as her extended family as she is driven by heart and kindness. With a dedicated work ethic and living by the Golden Rule of 'Do Unto Others…." she delivers.
YOUR DREAMS MATTER TO ME!
YOUR MOVE. YOUR HOME. MY PASSION.